System Tray Icon Settings
HM Cloud offers the ability to import your existing HM2 HUD (including color ranges and layout*) and HM2 pop-ups (including design elements).  To access this menu right click the HM Cloud System Tray Icon and select Settings > HM2 HUD Import.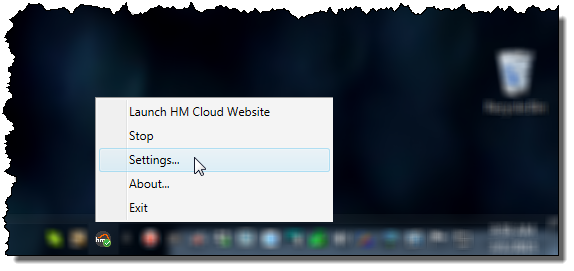 Select which HM2 HUD's you want to import and click the Import HUD Layouts button.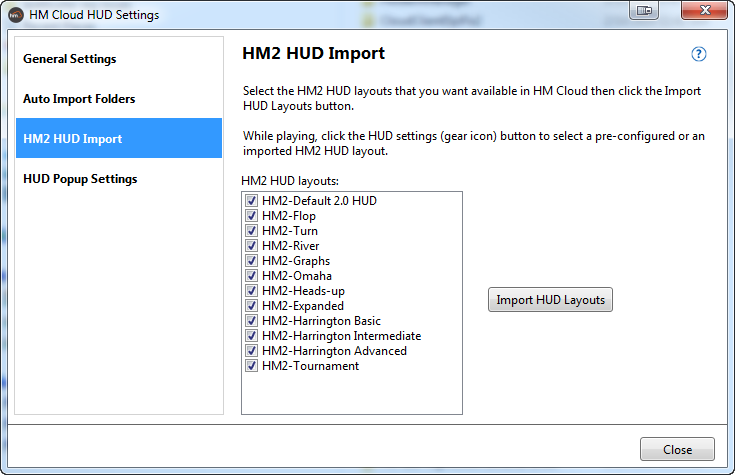 Notice:  
Not all HM2 stats are compatible with HM Cloud.  If your HM2 HUD has stats HM Cloud doesn't support HM Cloud will inform you of the stats that didn't convert when you imported the HM2 HUD(s).  We will be adding more stats to HM Cloud as the beta progresses.  The Beta release of HM Cloud contains a core set of ~1300 stats that are most often used.  You can see
which stats are currently available
in HM Cloud, and their definitions.  
HM Cloud does not support multiple panel HUDs in the beta release.  If your HM2 HUD has multiple panels you will need to use the HM2 HUD Designer to make it a single panel HUD before you import it to HM Cloud.